THE LAUNCH OF COFICAB'S NEW SITE IN GUARDA, PORTUGAL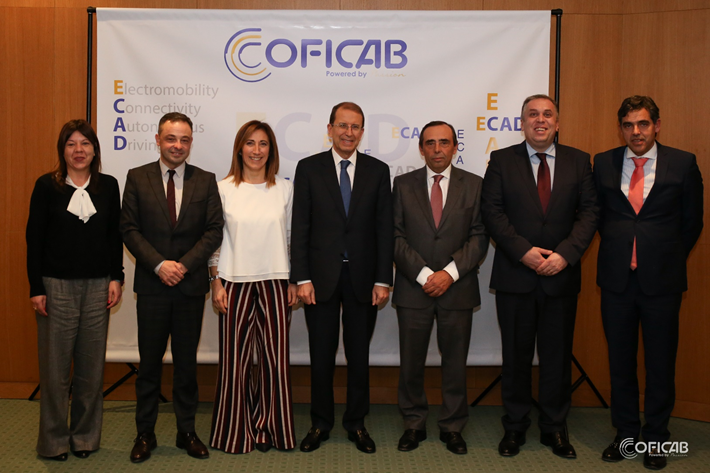 February 8th, 2018, Guarda (Portugal) – The signing ceremony for the acquisition of industrial land, in Portugal to build Coficab's new manufacturing site took place in COF PT. Coficab's newest manufacturing site will be a high-tech site, dedicated to automotive Data Cables.
This 30 million Euros investment was supported by the region of Guarda, as shown by the acquisition of the industrial lots, owned originally by the municipality of Guarda.
Mr. Álvaro Amaro, the Mayor of Guarda, Portugal and Mr. Hichem Elloumi, President and CEO of Coficab, signing the acquisition papers of the lot, where Coficab's new, high-tech site will be built.
The projected date of operations launch in the new site is May 2019. We would add that the purpose of this investment is to align Coficab with the technological trends of the market, by preparing itself with the proper resources to develop and produce new types of products, required to support Electromobility, Connectivity, and Autonomous Driving. In our field, that translates to High Voltage Cables, Data Cables, and Sensor Cables.
Mr. Elloumi, during his speech at the ceremony, said: "Our investment in Guarda is a real success story, thanks to the warm welcome of the city and the quality of its people."
He added: "In line with our vision of being a technological leader, we decided to reinforce our presence in Guarda by launching this new project, specifically oriented to promote the new technologies in the automotive field, named ECAD: Electromobility, Connectivity, and Autonomous Driving