COFICAB designs and manufactures all cross-sections and temperature ranges,
according to customer needs
WEIGHT AND SPACE REDUCTION
COFICAB designs and manufactures high voltage cables for ELECTROMOBILITY.
GLOBAL SUPPLIER
We are capable of offer a wide product portfolio along with a broad product localization, reducing costs, time, and CO2 footprint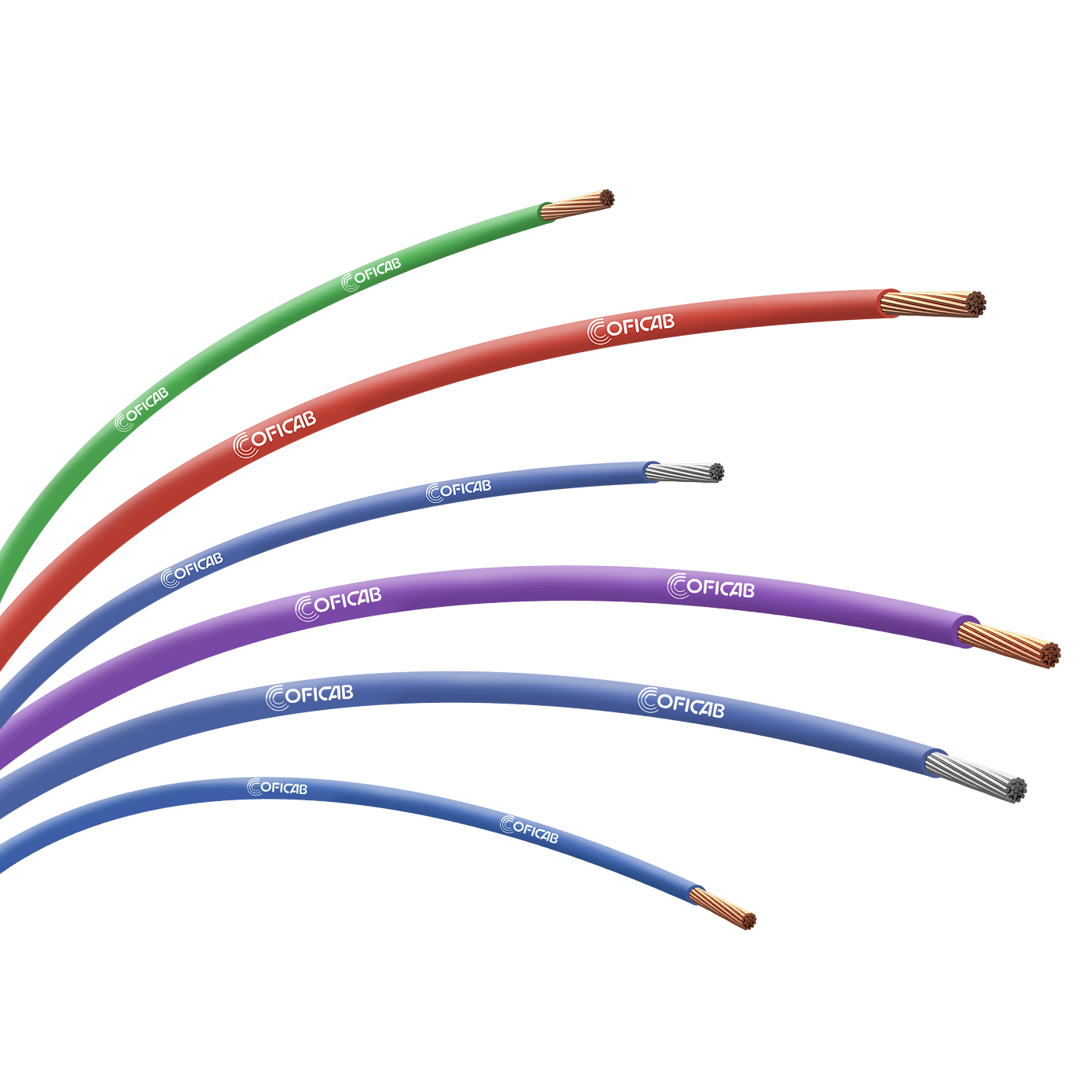 COFICAB designs and manufactures small cross-section cables
ranging from 0.08 mm2 to 0.22mm2.
Properties
- Reduced dimension.
- Weight and space reduction.
- High mechanical resistance.

Applications Cables used especially for signal transmission applications.
Miniaturized cross-sections: 0.22 mm2, 0.13 mm2 and 0.08 mm2.